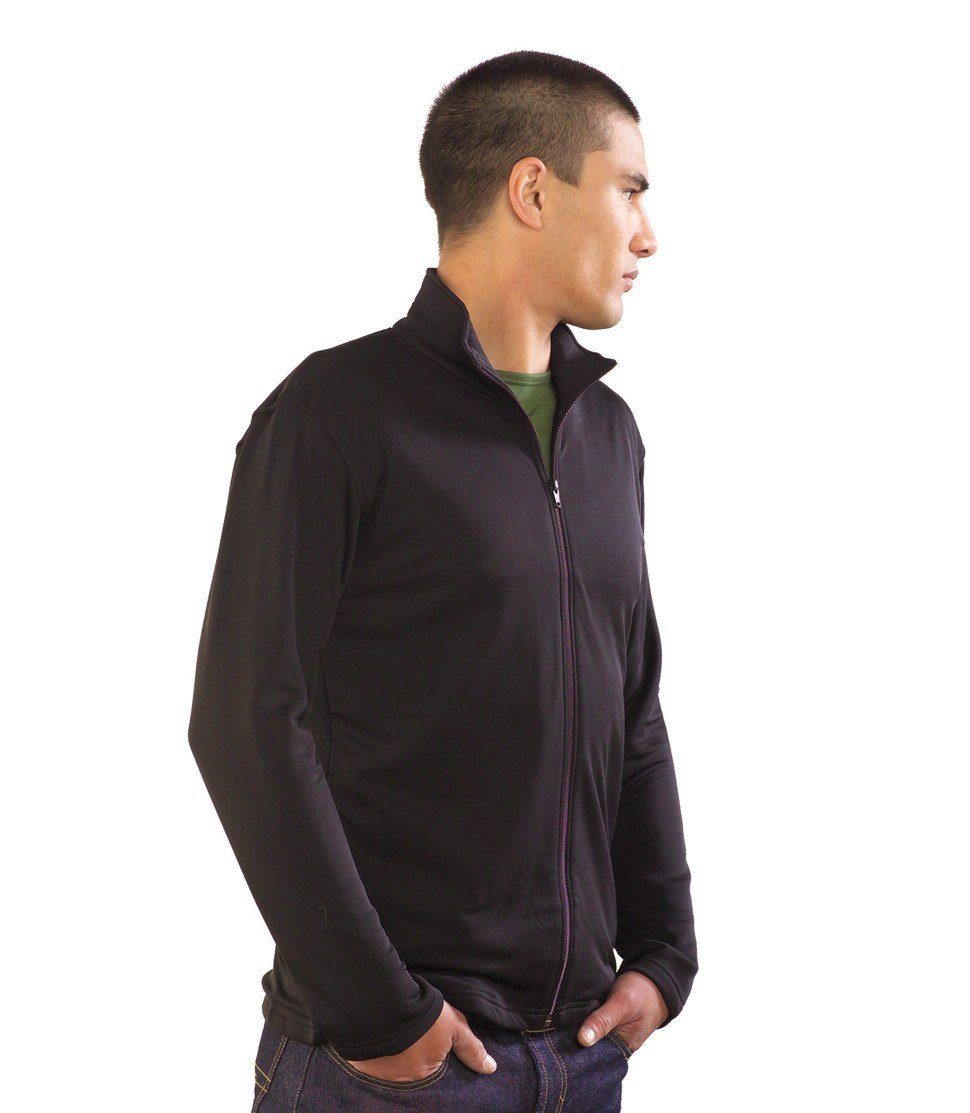 Men's Silkfleece Full Zip
Silkbody's Silkfleece is the softest and most comfortable natural soft shell top. Winner of the European OutDoor Industry Award 2007 for high-performance technology, the 100% pure silk top is perfect for those who are sensitive to wool. It is heavy enough to be worn as an outer layer, and you will be thankful for its warmth on those cold days! The Silkfleece is also perfect for travel.
100% silk (SILKFLEECE)
Size M chest measures 106cm
Size M length measures 70cm
Machine washable using a delicates/wool detergent. See our Washing Guidelines for more information.
Approx weight(gm): S:420, M:435, L:470, XL:485
Designed in New Zealand.
Men's Silkfleece Full Zip