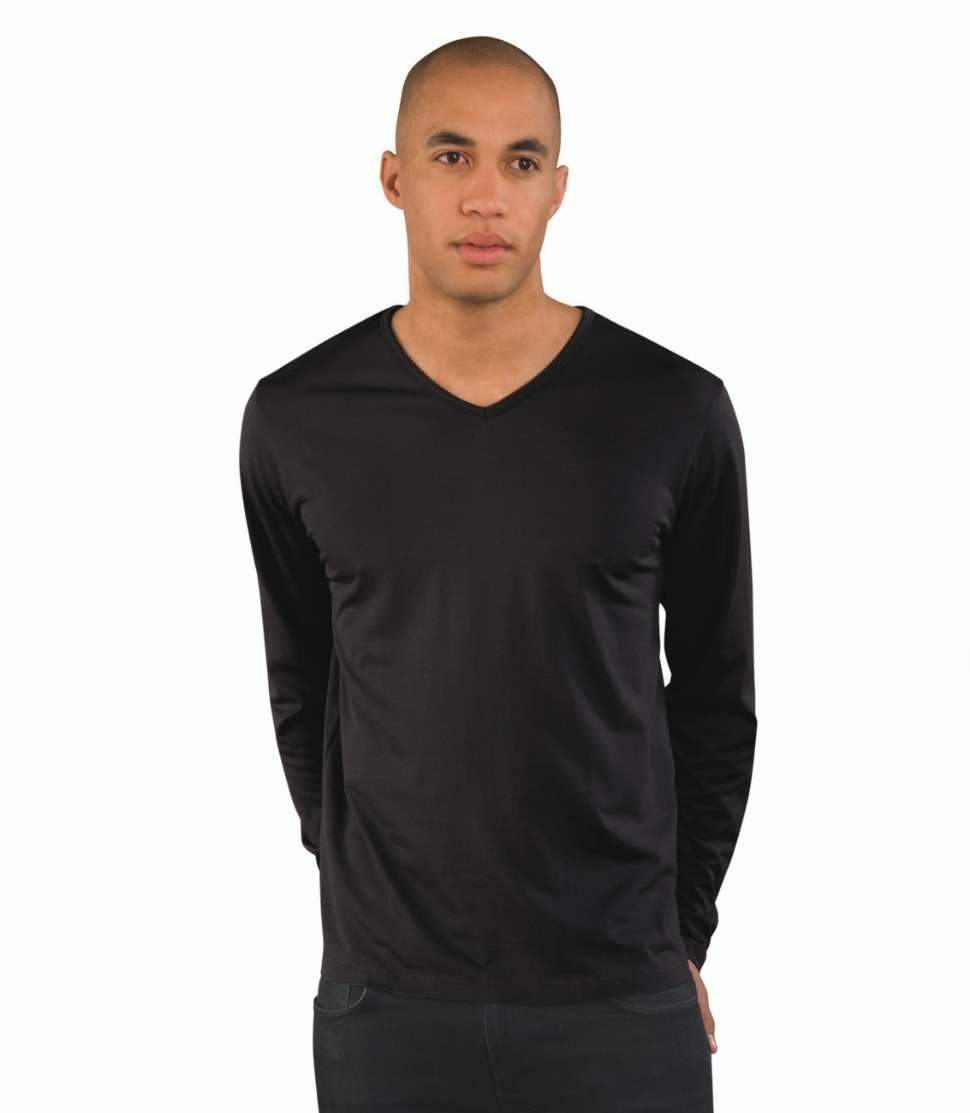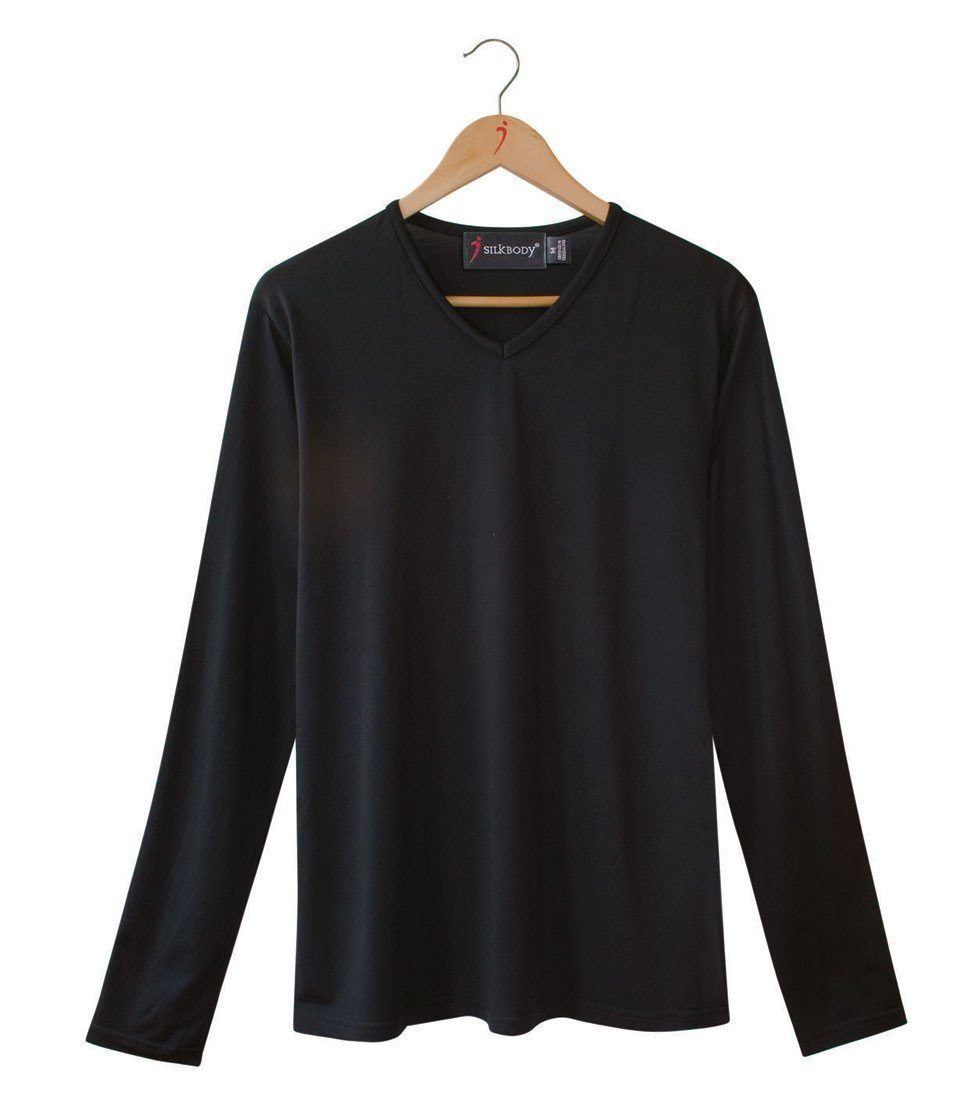 Men's Silkspun Long Sleeve V Neck
The Silkbody Long Sleeve V Neck is a classic V top, ideal under shirts. The blend of silk, merino and cotton makes this top an essential go-to piece for those who love natural fibres. It is perfect for layering to add extra warmth and looks great all on its own.
72% silk, 13% merino, 15% cotton (SILKSPUN)
Machine washable using a delicates/wool detergent. See our Washing Guidelines for more information
Approx weight(gm): S:160, M:170, L:185, XL:195, XXL:205
Designed in New Zealand.
Not sure what colour to get? Take a look at our swatch cards
Men's Silkspun Long Sleeve V Neck