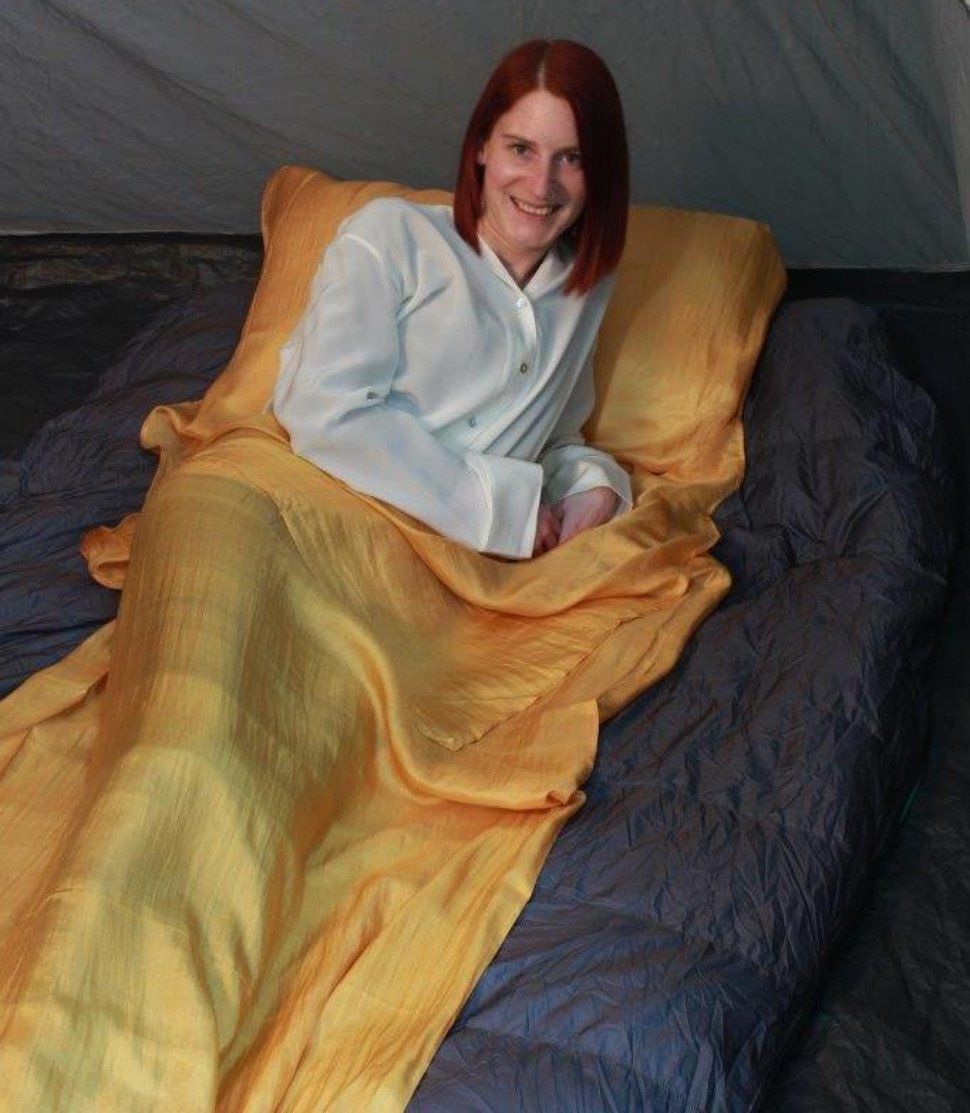 This version of our SilkSak travel liner has an in-built pillowcase envelope for tucking your pillow into. Entry is by a side split opening with gusset. This style is perfect for stays in accommodation with questionable bedding. Sleep in your own personal cocoon of luxurious, natural silk! A SilkSak is a must for travelers, keeping mosquitoes and bedbugs at bay, assisting your body's own thermoregulation, and taking up next to no room in your pack. It is easily washed in the shower and will dry very quickly.
Read an independent review of this item on packinglighttravel.com
Size: 86cm wide x 220cm long (including pillow slot)

100% silk

Stuff bag is permanently attached

Weight: approximately 136gm (4.8oz), including stuff bag

Attractively presented in recycled cardboard packaging

Wash by hand or gentle machine. See our Washing Guidelines
Please note that due to the natural fabric and its dyeing process, colours will have variations in tone and depth.
Pillow SilkSak