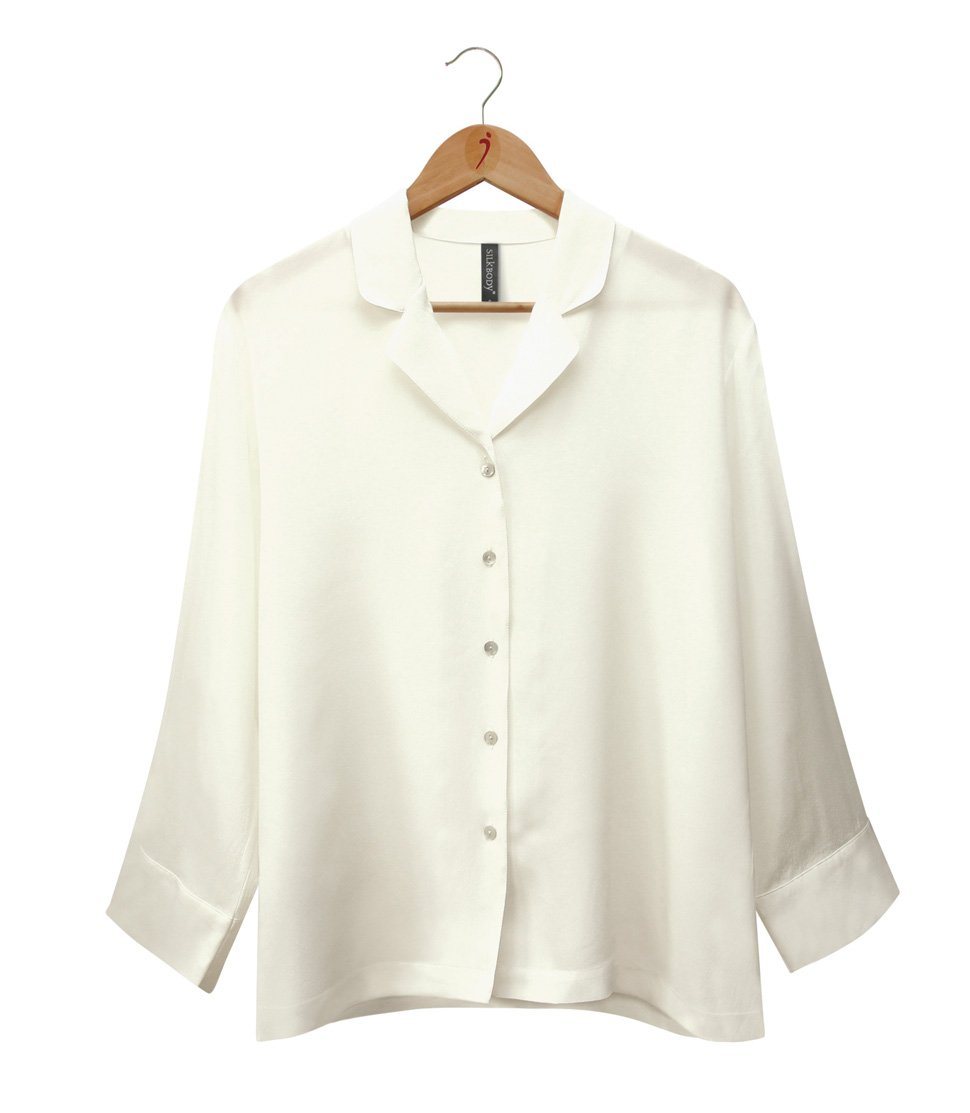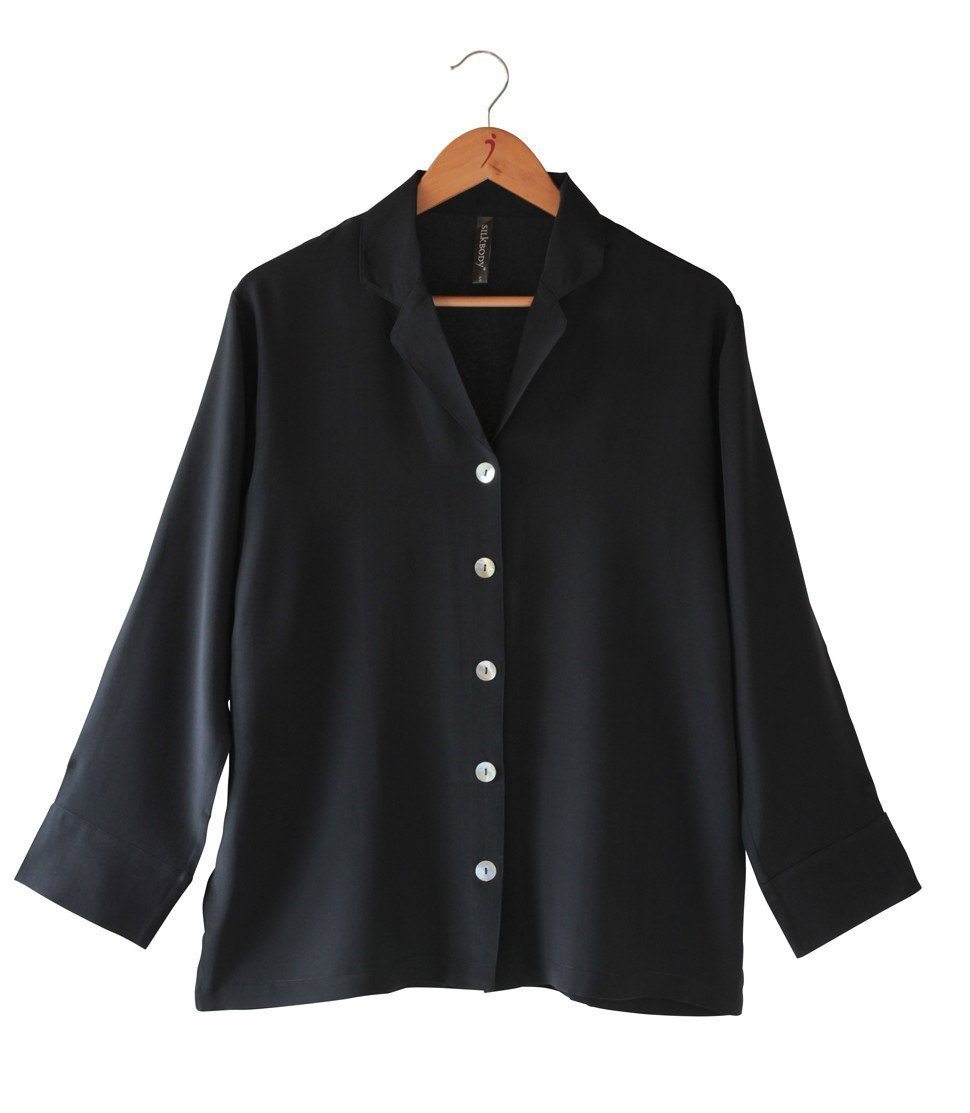 Pure Silk Crepe-de-Chine Pyjama Top
The perfect silk pyjamas for a perfect night's sleep. In our beautiful 100% silk Crepe-de-Chine fabric, these pyjamas feature luxury detailing and offer the natural temperature regulation of silk. You won't overheat or cool down easily. You'll also feel like a movie star in this most elegant and luxurious pyjama set.
The silk Crepe-de-Chine Pyjama Pants are available for purchase separately so you can mix and match your perfect set.
French seams
Mother-of-pearl buttons
Deep cuffs
Low-sheen Crepe-de-Chine silk fabric
100% silk (Crepe-de-Chine)
Our model is 171cm tall and is wearing size M
Machine washable using a delicates/wool detergent. See our Washing Guidelines for more information
Approx weight(gm): S:120, M:125, L:130, XL:135
Designed in New Zealand
Pure Silk Crepe-de-Chine Pyjama Top