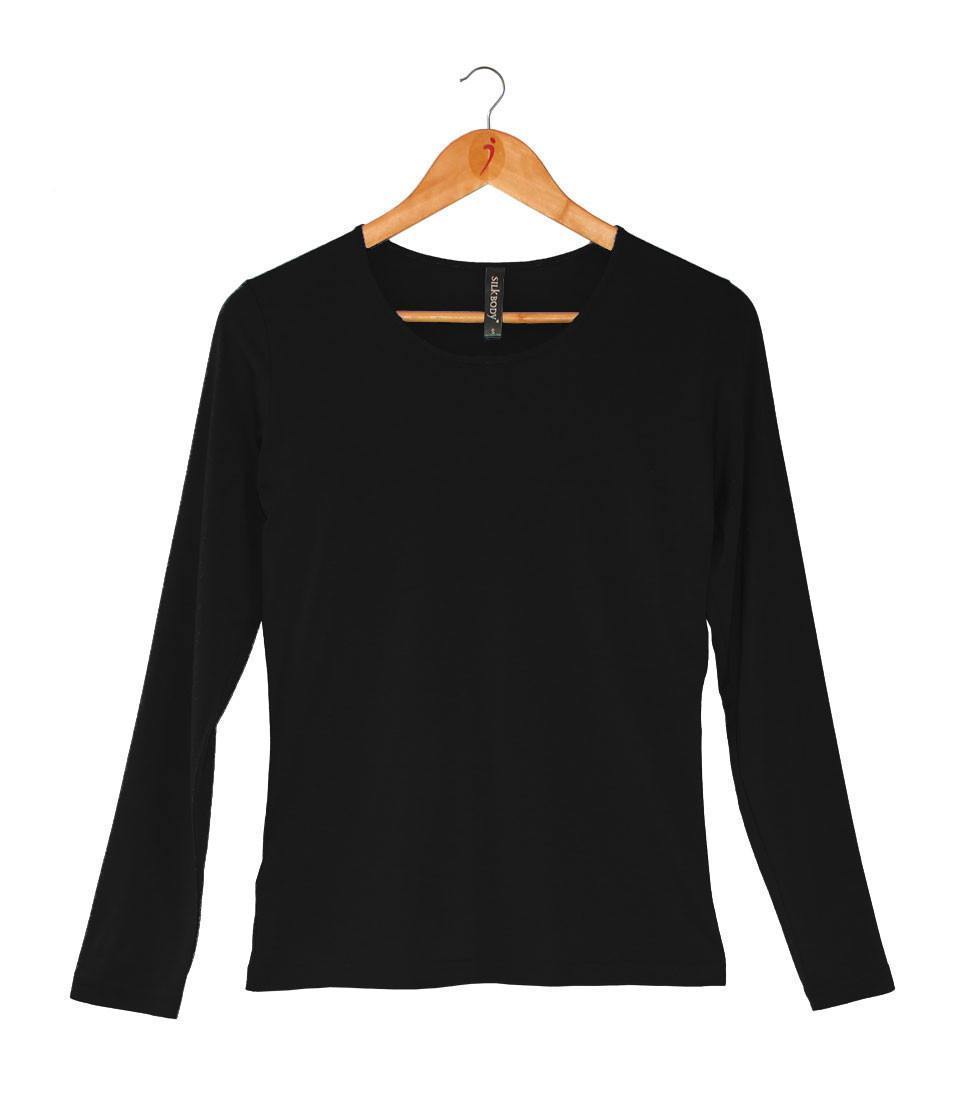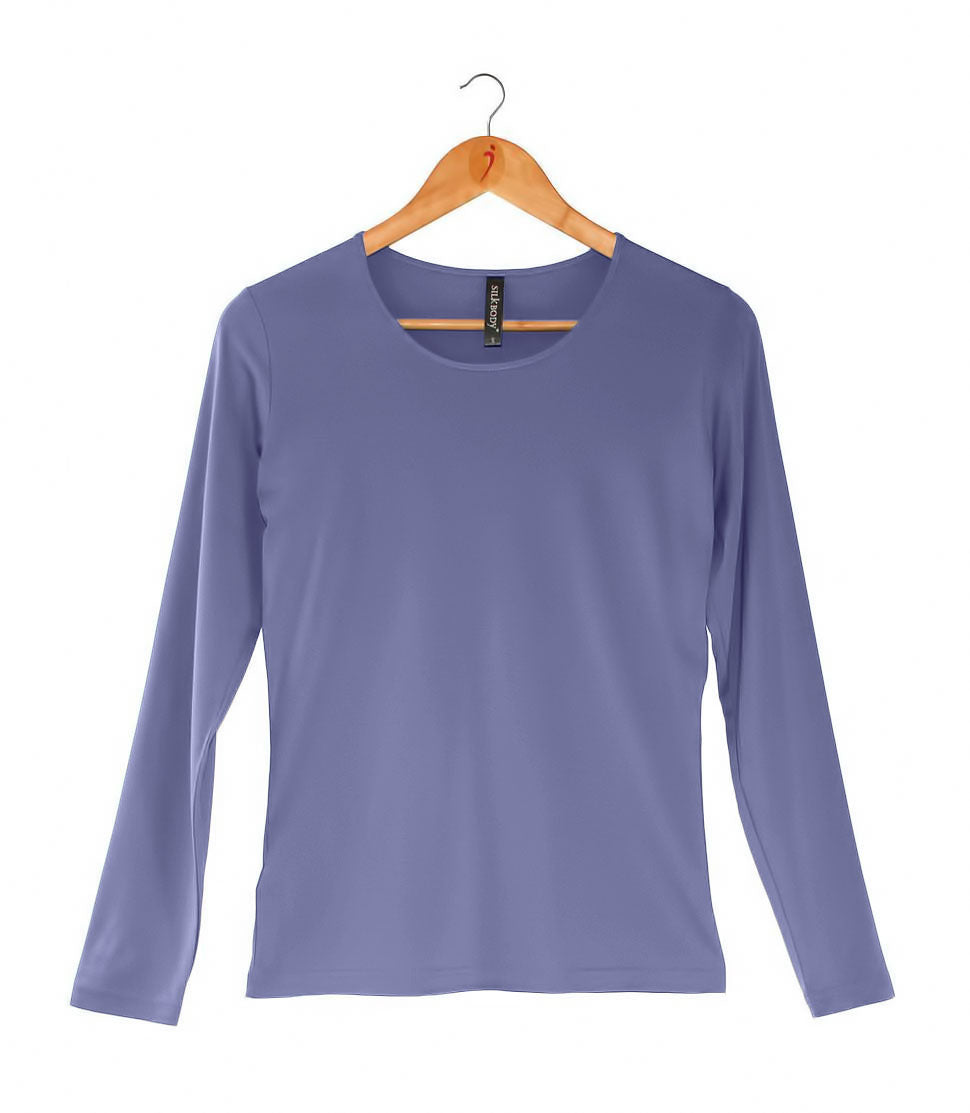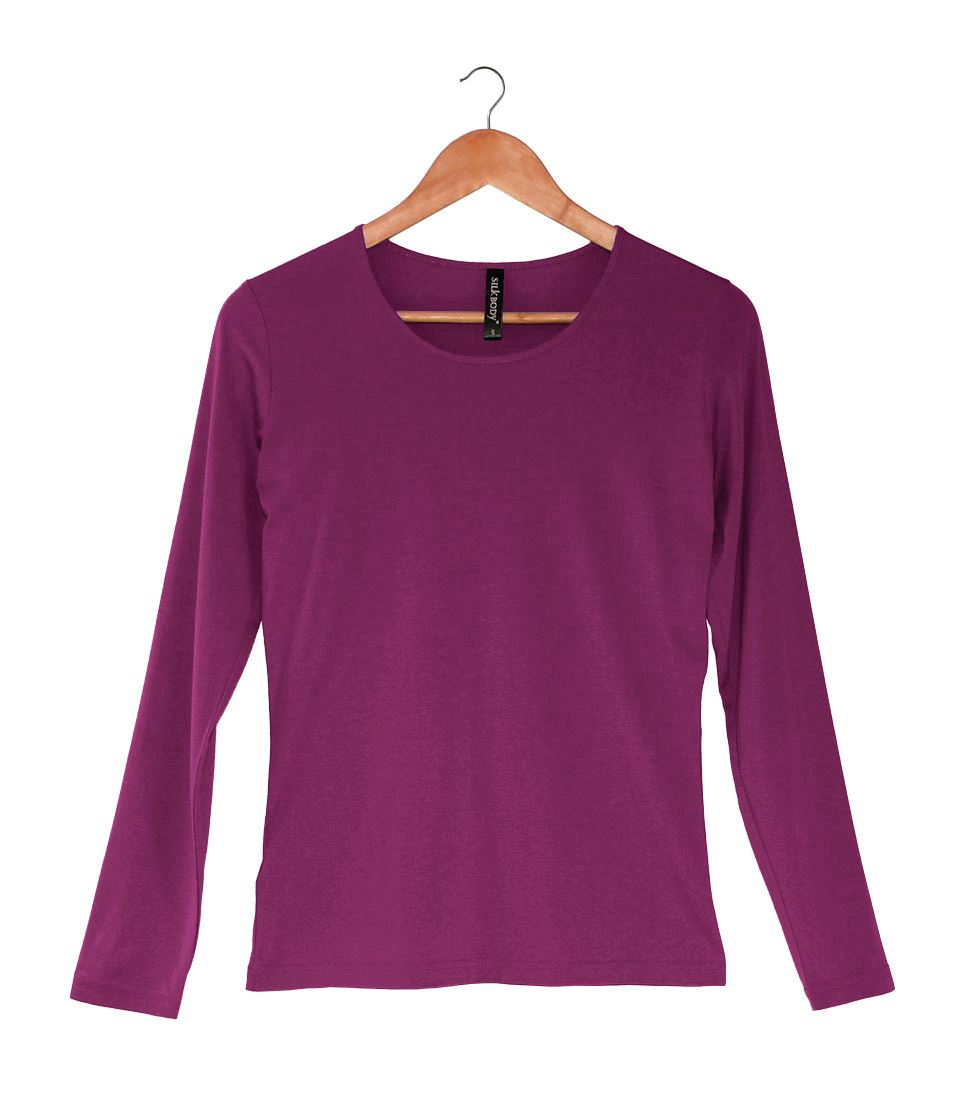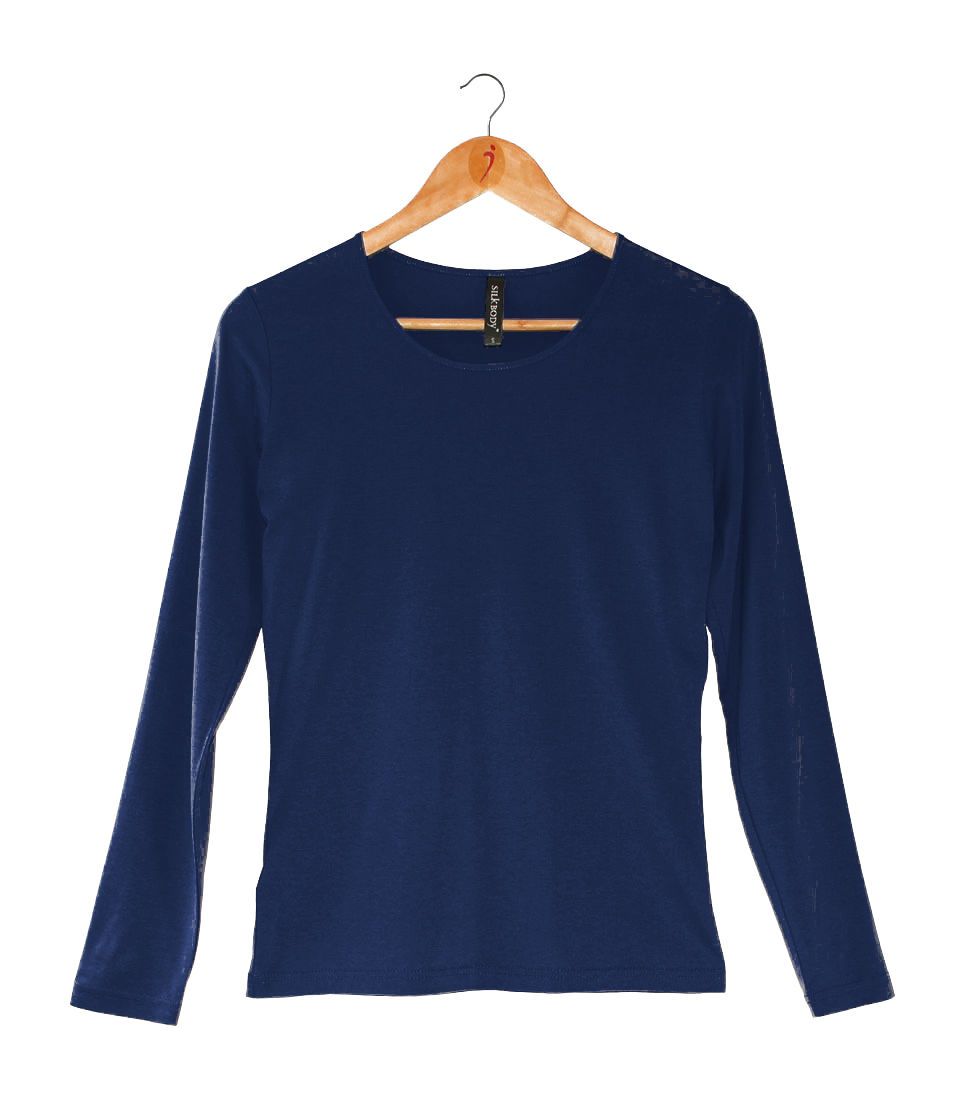 Silkspun Long Sleeve Scoop
A feminine and flattering neckline, especially for larger busts, the Silkbody Long Sleeve Scoop retains all the classic versatility of the original Long Sleeve Crew; the silk, merino and cotton blend fabric gives this top light weight and all-natural warmth, perfect for layering and essential for winter - but the breathable fabric ensures year-round comfort. Equally lovely on its own or with a cardigan, it can also be worn as a pyjama top. For the perfect lounge set, wear it with our Silkspun Lounge Pants.
72% silk, 13% merino, 15% cotton (SILKSPUN)
Average length 63cm (size M)
Machine washable using a delicates/wool detergent. See our Washing Guidelines for more information
Approx weight(gm): S:125, M:135, L:150, XL:155
Designed in New Zealand.
Not sure what colour to get? Take a look at our swatch cards
Silkspun Long Sleeve Scoop