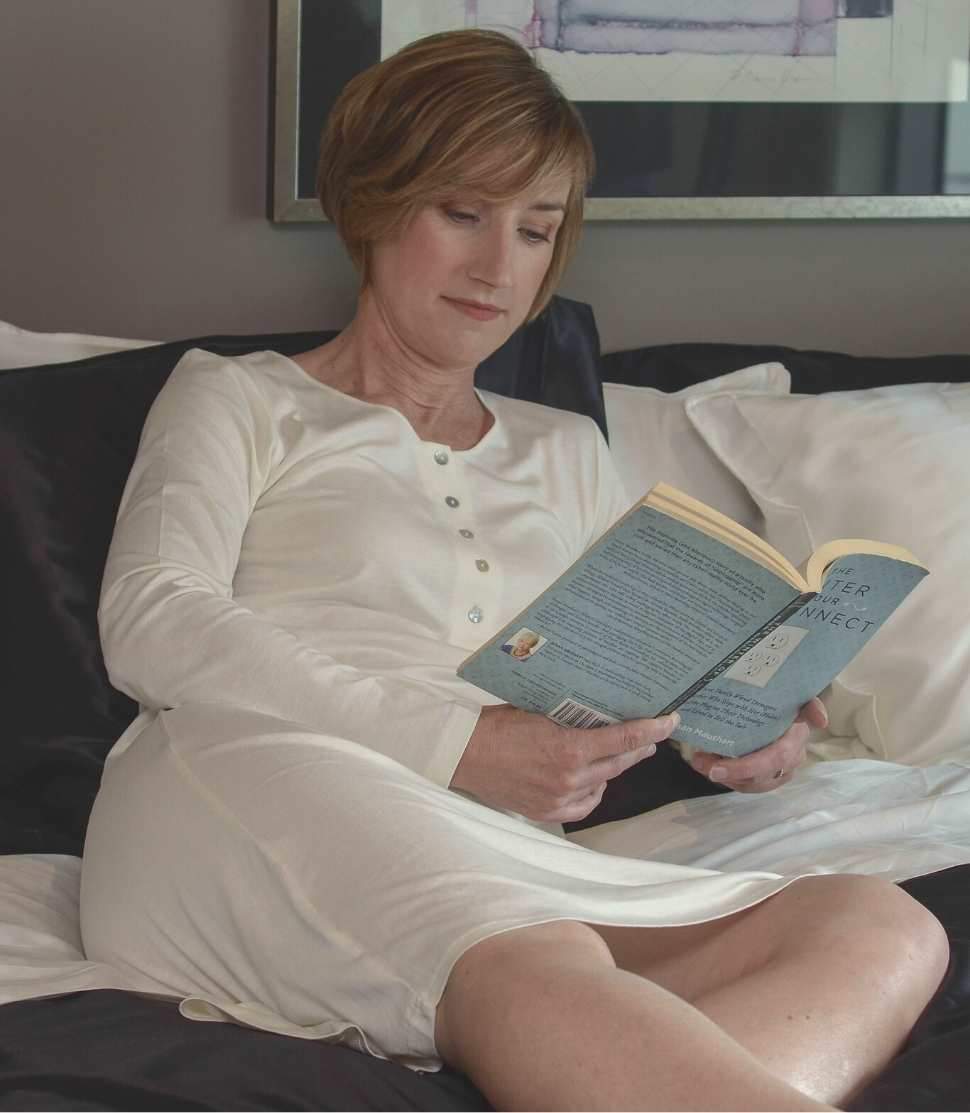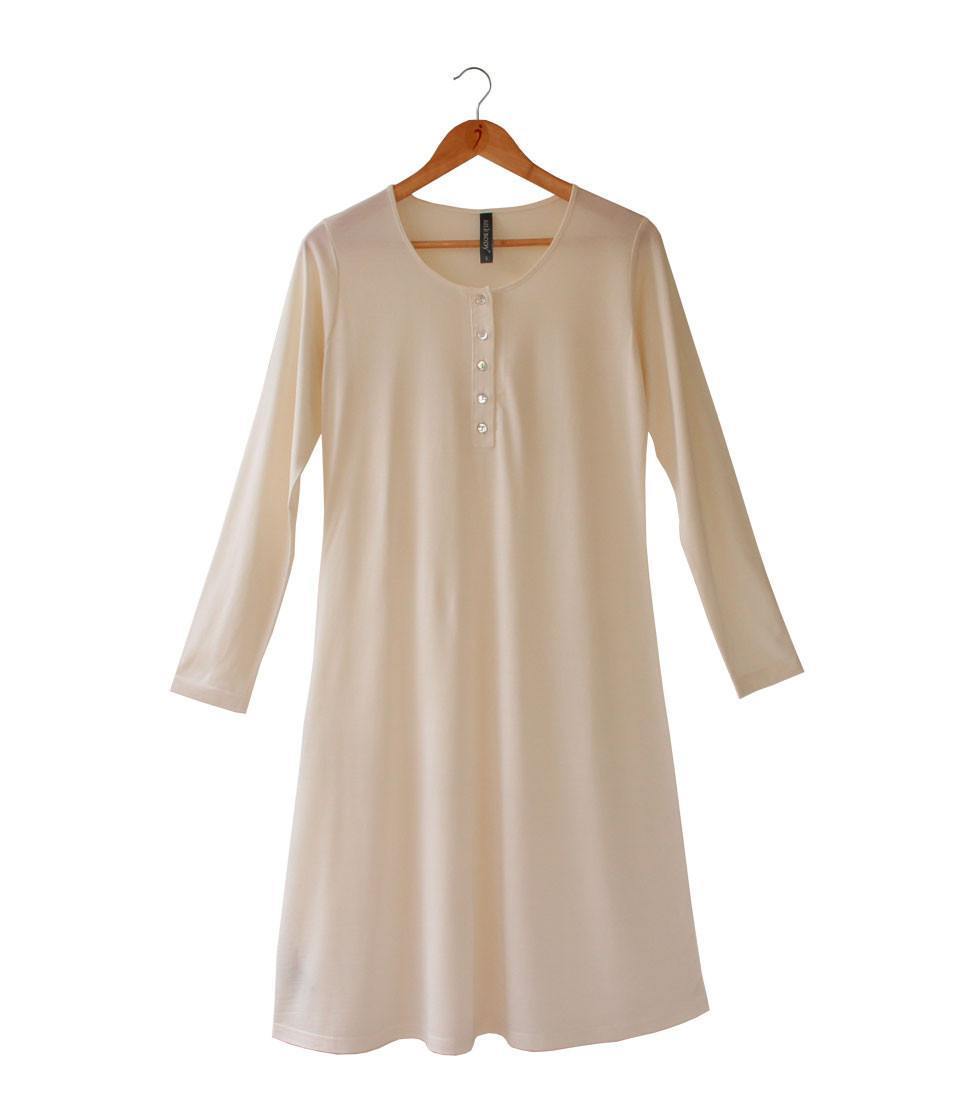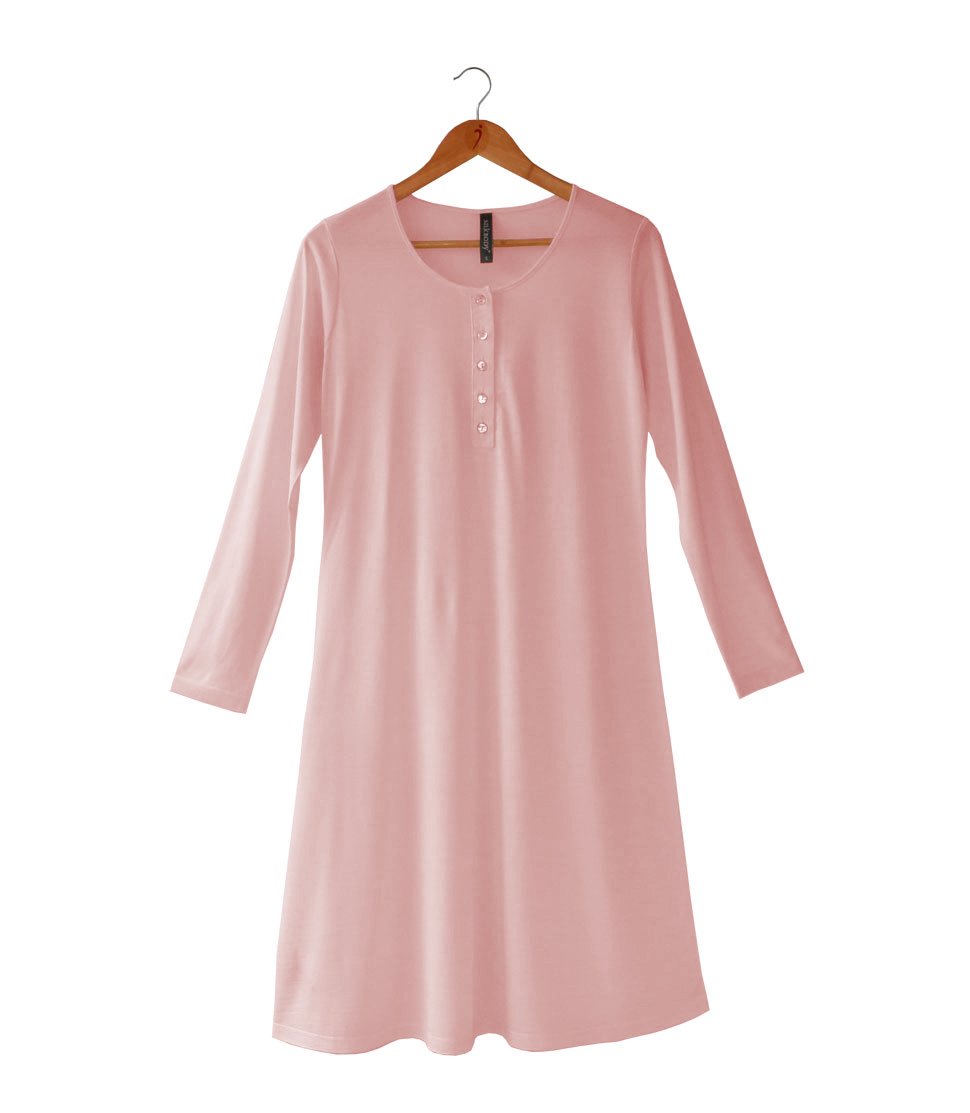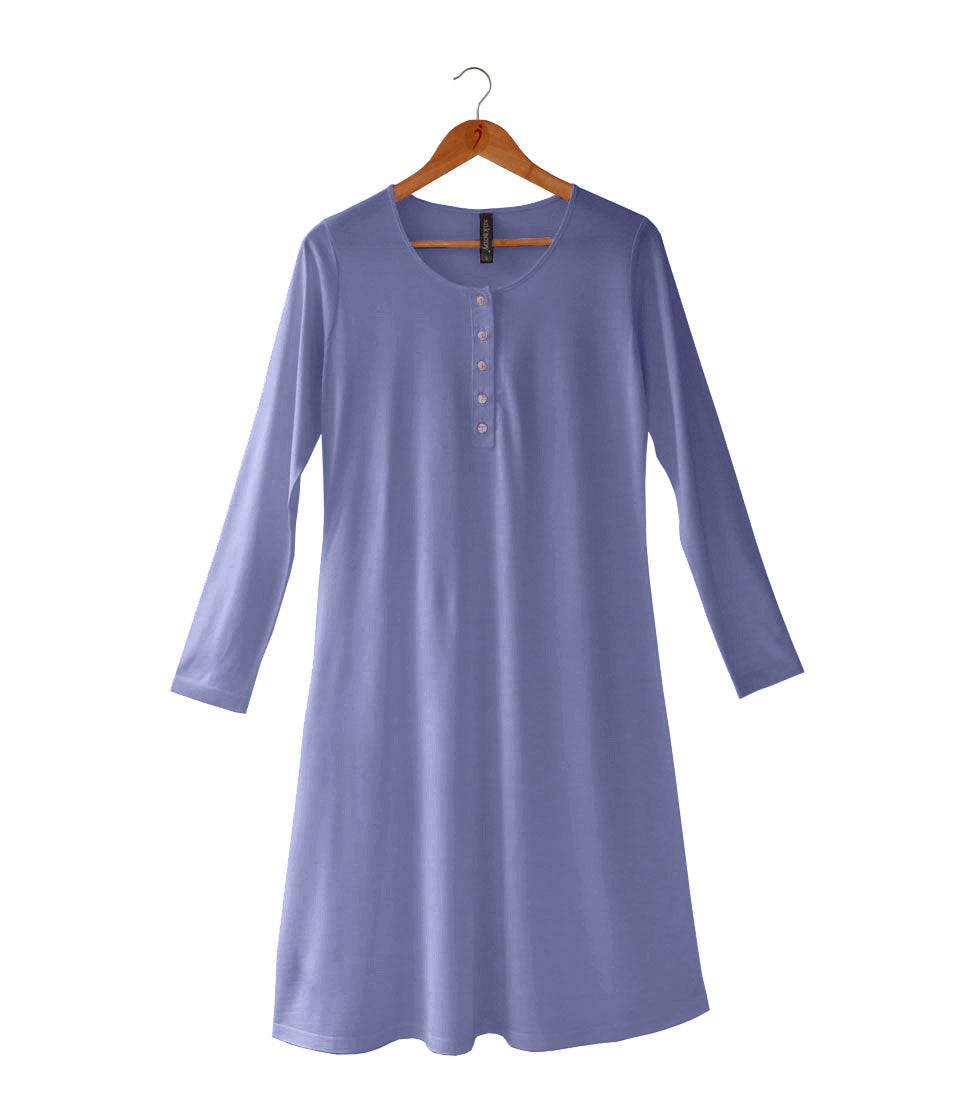 A beautiful classic, the nightgown is a throwback to days past.  Reminiscent of mugs of tea cradled in front of log fires and thick quilts layering feather beds, a nightgown speaks of cosy nights and lazy mornings.  A Silkbody nightgown adds its own layers to this story - warmth without weight, the silk/merino/cotton blend ensures both comfort and luxury.  Silk nightie with buttoned front, long sleeves and below-knee length.  Natural shell buttons.
72% silk, 13% merino, 15% cotton (SILKSPUN)
Our model is 166cm tall and is wearing size S
Machine washable using a delicates/wool detergent. See our Washing Guidelines for more information.
Approx weight(gm): S:210, M:225, L:250, XL:270
Designed in New Zealand.
Not sure what colour to get? Take a look at our swatch cards
Silkspun Nightgown