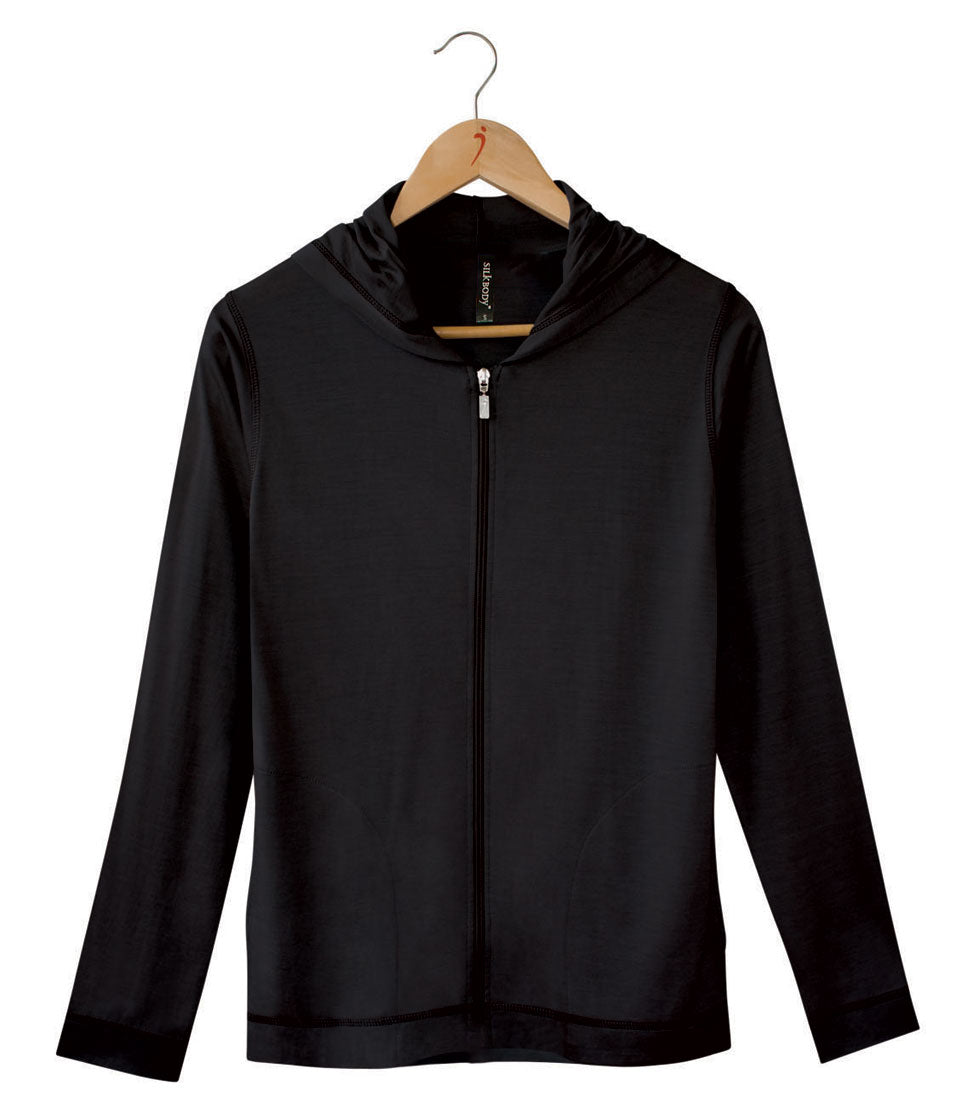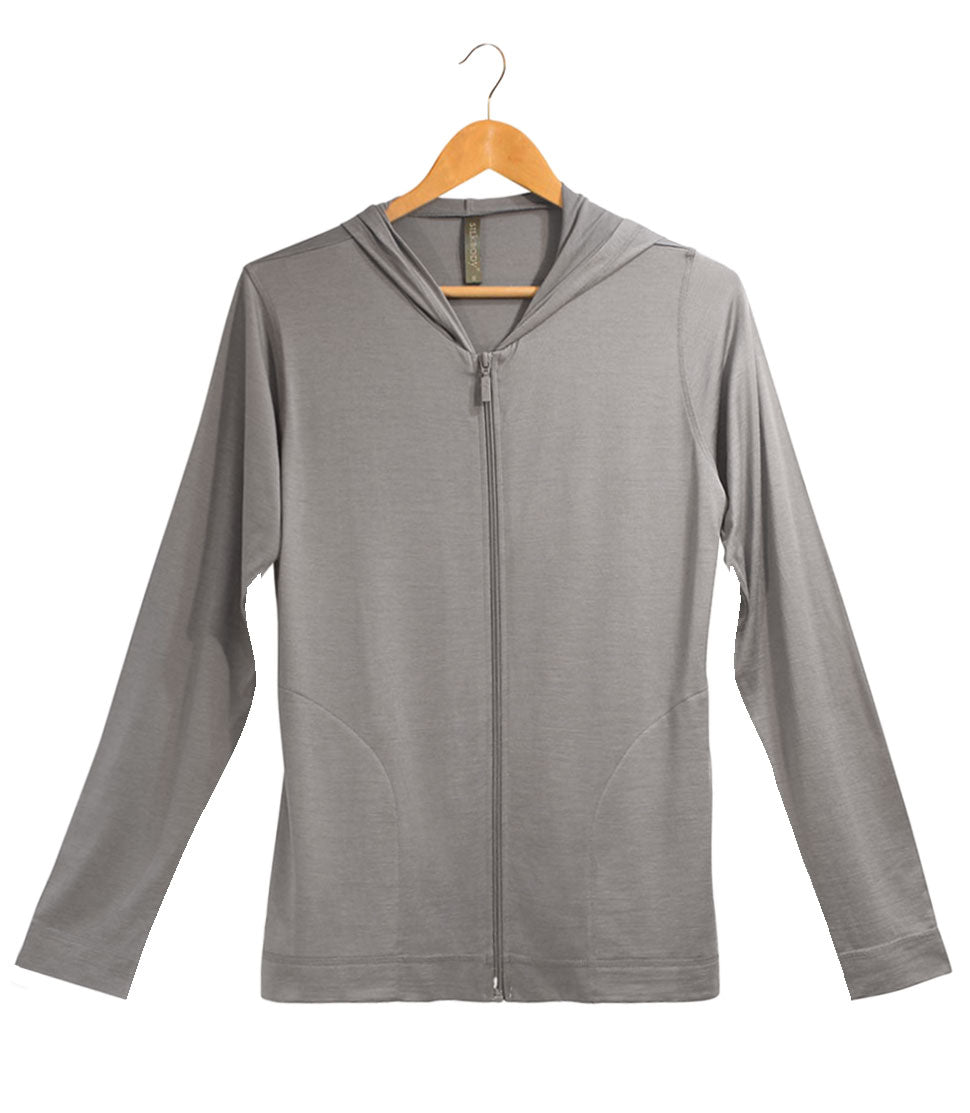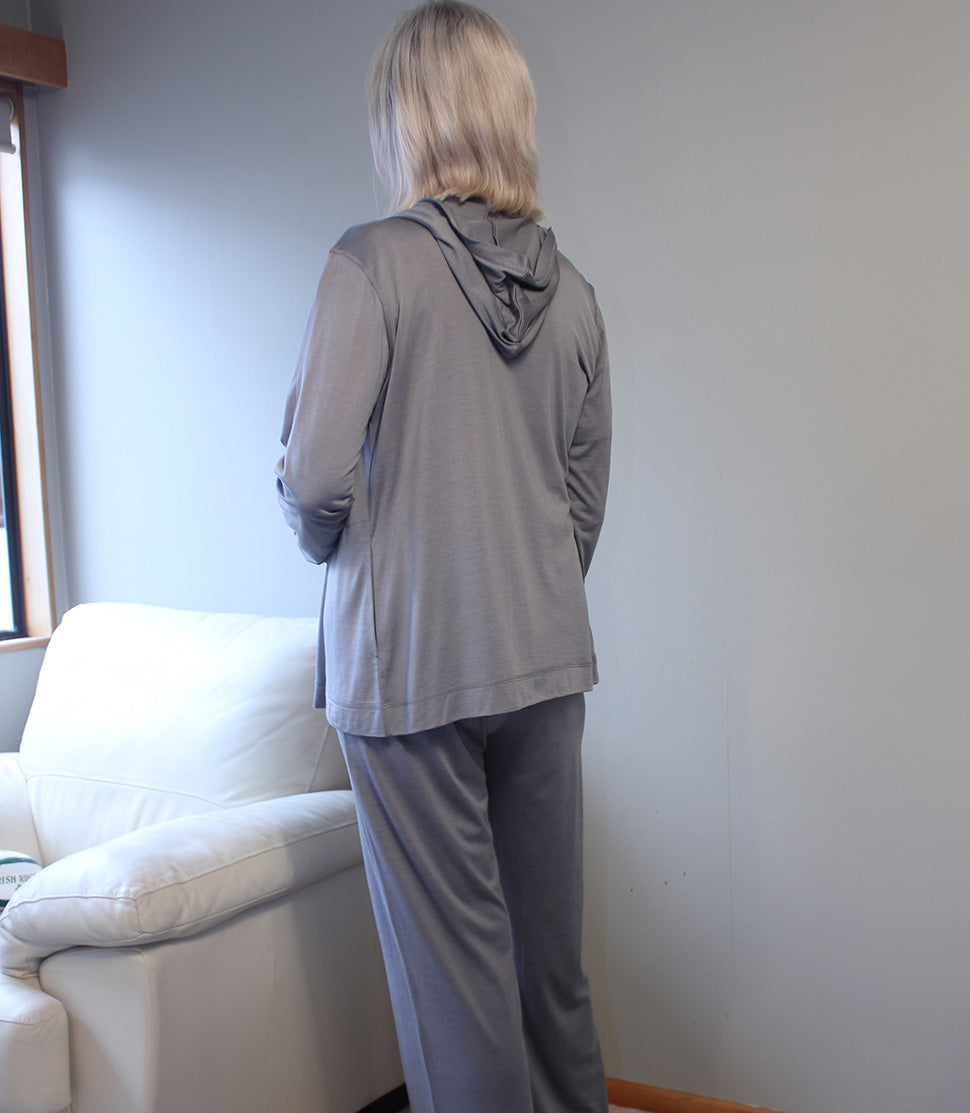 The Silkbody Hoodie will become your absolute go-to outer layer. The blend of silk, merino and cotton make the hoodie an excellent natural fabric choice for sport or travel as it keeps you cool in summer, warm in winter, and is so lightweight it is super-easy to carry. Featuring a front zip and side pockets.
72% silk, 13% merino, 15% cotton (SILKSPUN)
Average length 63cm (size M)
Machine washable using a delicates/wool detergent. See our Washing Guidelines for more information
Approx weight(gm): S:210, M:230, L:240, XL:250
Designed in New Zealand. Imported.
Not sure what colour to get? Take a look at our swatch cards
Silkspun Women's Hoodie