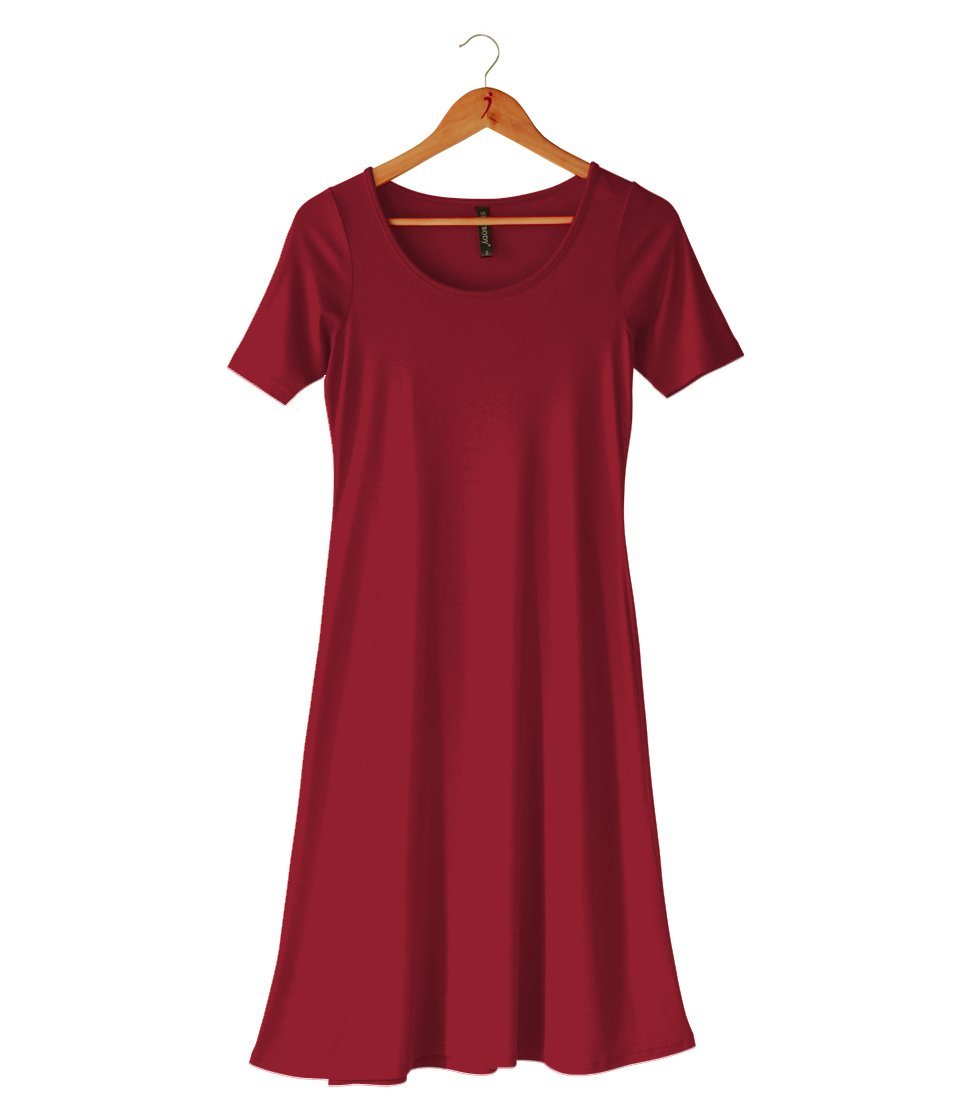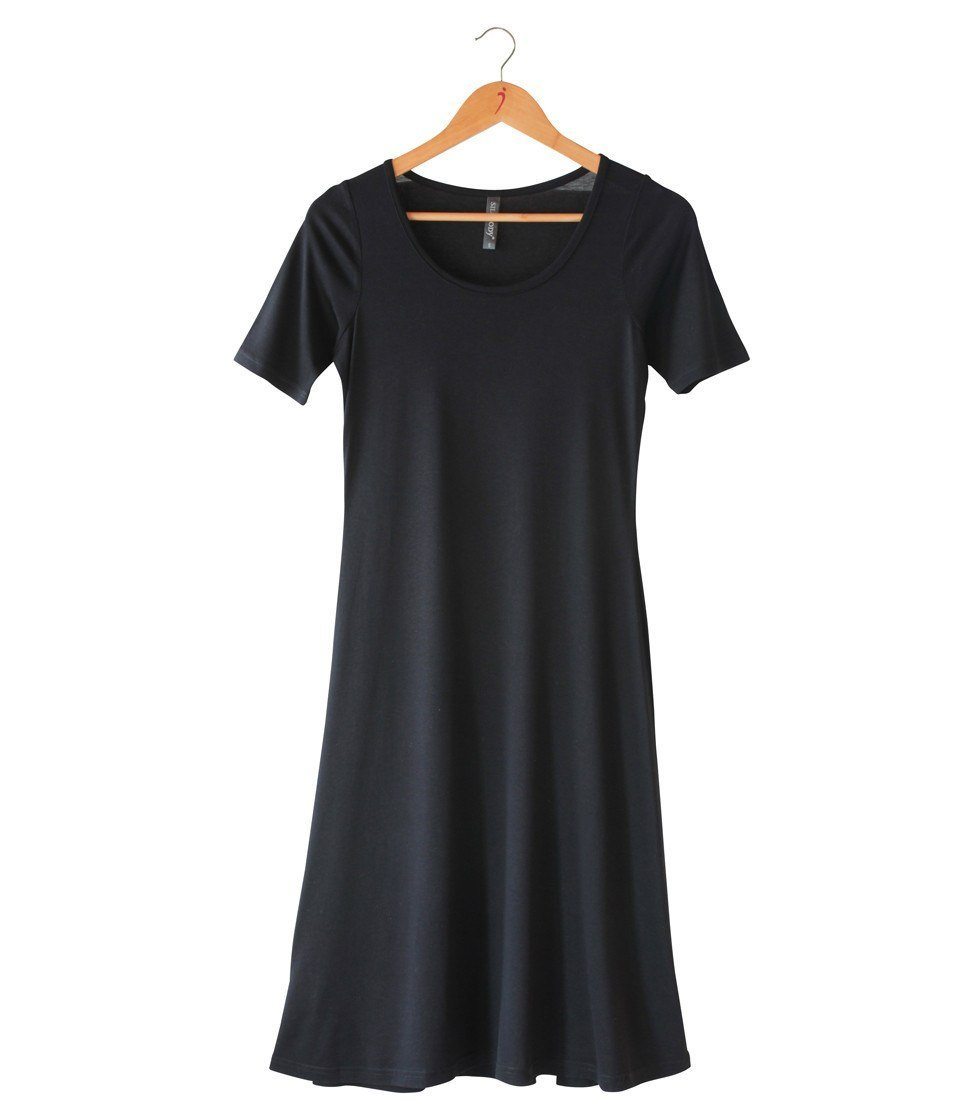 Silkspun Short Sleeve Classic Dress
When sleeveless just won't do, this classic dress is perfect for summer or when traveling to warm climates. Wear it to the beach or exploring the streets. The style is very versatile - keep it simple and casual or dress it up with a belt and jewellery. The breathable, natural fabric gives warmth when you need it but won't let you overheat when the temperature and humidity climbs. Take a Silkbody cardigan along too and you have the ideal travel outfit. Below-knee length.
72% silk, 13% merino, 15% cotton (SILKSPUN)
Approximate length from shoulder (size M) is 105cm
Our model is 172cm tall and is wearing size L
Machine washable using a delicates/wool detergent. See our Washing Guidelines for more information.
Approx weight(gm): S:175, M:185, L:200, XL:210
Designed in New Zealand.
Not sure what colour to get? Take a look at our swatch cards
Silkspun Short Sleeve Classic Dress